Aside from Ray and Dave Davies, the most enduring (and long suffering) member of the Kinks was one Michael Charles
Avory
. From 1964 to 1984, Avory sat quietly behind the kit banging out rock-solid, Charlie Watts-style beats. Mick's similarity to Watts is somewhat appropriate considering that he briefly sat in with the Rolling Stones before they played their first gig in the summer of '62. Good-natured, working class Avory was not hired by the artists-formerly-known-as-the-Ravens until January of '64, and as was often the case at the time, he did not play on the Kinks' first few records. Instead producer Shel Talmy used session man Bobby Graham while Mick was relegated to slapping a tambourine. He was not allowed to take his rightful position on the drum throne until the group's sophomore long-player,
Kinda Kinks
, which is also the first Kinks album to give a good indication of the band's actual power and versatility. Much of this is due to Avory's sense of dynamics, whether he was pounding away on "Come On Now" or keeping the tension taught with the rim shots he laid beneath "Nothing in This World Can Stop Me Worrying About That Girl". Unfortunately for Mick, his sensitivity was not limited to his sense of rhythm, and he often found himself bated into physical altercations with Dave Davies (see
Violence
below). The two band mates' mutual hatred would be one of the Kinks' few consistencies as the group shifted line-ups, musical styles, and levels of popularity throughout its career.
_____________________________________________________________________________
While it's since become a genuine Rock & Roll cliché (the Black Crowes' Robinsons; Oasis' Gallaghers; the guys from Crankshaft on TV's "Lost"), Ray and Dave Davies were pop's first battling brothers. In his autobiography,
Kink
, Dave describes his elder brother as abusive, cruel, "creatively draining," resentful, condescending, spiteful, and "completely self-involved" all in a single paragraph. Dave's chief beef seemed to be
Ray's unwillingness to acknowledge his brother's creativity and not take his work seriously. If this is true, Dave certainly has a point, as he wrote some of the Kinks' best songs: "Mindless Child of Motherhood", "Death of a Clown", "Lincoln County", "Love Me Till the Sun Shines", "Creeping Jean", "Strangers", and plenty more. Ray has been less specific about his side of the famous feud, although he certainly hasn't been above blasting barbs in song, as evidenced by "Hatred (a Duet)" ("You keep on accusing me of making your life misery/ but if that's not abusing me, what isn't?/ You wane be my friend, well it's too late/My love for you has turned to hate"). Apparently, the two brothers have only spent a small portion of their relationship on speaking-terms, even when the Kinks were a functioning group, but that may be changing. After Dave suffered a stroke in 2004, Ray announced he was putting an end to their longstanding battle and even started spreading rumors of a Kinks reunion. Several years have passed since that announcement, but
brotherhood
may still prevail.
_____________________________________________________________________________
Don't be fooled by the caustic tone of "Dedicated Follower of Fashion"—the Kinks were a quartet of natty-dressing dandies from the very beginning. In their earliest photo shoots, they wore matching pink hunting uniforms, complete with the high-heeled "kinky" boots that inspired their name. Even after shedding these über-English uniforms, they continued to deck themselves out in fabulous high-collared, double-breasted jackets designed by Tom Gibey of Saville Road, drain-pipe trousers, and frilly shirts. The look soon made its way to London's fashion Mecca, Carnaby Street, with its "
Carnabetian
Armies" of fashion-followers that Davies shouted about on the Kinks' hit single from March of '66. Ray later claimed that he was so distressed by the success of "Dedicated Follower of Fashion" and the tendency of passersby to howl its "Oh, yes he is!" sing-a-long in his face that he rebelled by growing an unruly—and rather unfashionable— beard. This identity crisis was short lived, though, and he was back to his clean-shaven sharp-dressed self in time to promote "Sunny Afternoon" the following June.
_____________________________________________________________________________
The daughter of Lithuanian refugees, Rasa
Ditzpetris
first met Ray Davies while she was playing hooky from convent school in May of 1964. The not-ready-for-the-nunnery nineteen-year-old made an instant impression on Ray, and when Kiki "Don't Go Breaking My Heart" Dee passed along Rasa's digits to him a week later, Ray placed a call that would lead to a wedding the following December. Rasa Davies' marriage to Ray is enough to warrant her a spot in the Kinks biography, but her most lasting impression on the group's career was made in the studio. Rasa first contributed her pipes to the Kinks' eponymous debut album, but her voice didn't really come to the fore until the tough ballad "Tired of Waiting for You". From then on, Rasa's ethereal "oohs" and "aahs" were as integral to Kinks recordings as Dave's chunky guitar. In his autobiography
X-Ray
, Ray remarked that when Rasa and Dave sang together, they "sounded like one animal: half male, half female." Those hermaphroditic harmonies are at their most gorgeous on "Waterloo Sunset", but Rasa's lone voice rings out beautifully on "Lazy Old Sun", "Big Sky", and (especially) "Death of a Clown". Sadly, the Davies marriage wasn't quite as harmonious; unable to cope with Ray's workaholism or moodiness any longer, she split with the kids in 1972, and the Kinks never sounded quite the same again. Nearly twenty five years later, Ray wrote about his wife's departure on the song "To the Bone", which is the last Kinks original to date.
Rasa adds her indelible "la la la's" to "Death of a Clown".
_____________________________________________________________________________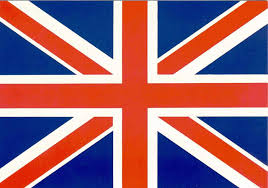 As maniacally popular as the British Invasion was, most of its original groups achieved fame by aping the American Rock & Roll, soul, and blues performers they long worshipped. The Kinks were no different, covering standards by Little Richard, Chuck Berry, and Slim Harpo on their earliest records. Late in 1965, their sound underwent a notable change. With their
Kwyet Kinks
E.P., the Kinks largely dropped electric guitars in favor of acoustic ones.Such a move was not entirely out of step with what was happening during the rise of folk rock and Dylan-worship, and Dave's "Wait Till the Summer Comes Along" was certainly heavily indebted to Bob. The same could not be said of "Don't You Fret", which borrowed its drone not from anything as fashionable as Indian raga, but from traditional Irish folk music. "A Well Respected Man" was nothing short of a throw back to pre-Rock & Roll British Music Hall, and its references to tea-stirring, regattas, and the drab doings of everyday folk were far more
English
than anything the Beatles or the Stones were doing at the time. The resolute Englishness of the new Kinks sound ignited the group's contemporaries, who were soon dropping their faux-American accents and spinning similar tales of class-struggle, tea consuming, and British eccentricity. The Beatles started singing about British locales like Penny Lane and Strawberry Fields, while Mick Jagger suddenly developed a Cockney accent for such Kinky fare as "Something Happened to Me Yesterday" and "Cool, Calm, & Collected", which sounded just as artificial as his "I'm a two-hundred pound, sixty-year-old black man" voice. The Americans followed suite, some like Chicago's Buckinghams actually adopting names intended to trick the record-buying public into believing they hailed from the other side of the pond. Meanwhile, the Kinks took their Englishness past the breaking point on records like "Autumn Almanac", "Waterloo Sunset", and "Victoria". Today, the Kinks are often regarded as the most English of all English bands for their pioneering patriotism.
_____________________________________________________________________________
Before the first fuzz box— the Gibson Maestro Fuzz Tone— was commercially available in the mid-'60s, guitarists had to get inventive if they wanted the crunchy, overdriven effect that has long been a Rock & Roll staple. The fuzzed out tone on the proto-Rock & Roll milestone, "Rocket '88'" (1951) by Jackie Brenston & His Delta Cats, was achieved accidentally after Willie Kizart stuffed a wad of paper into his speaker cone, which had torn after falling from a car. To distort his guitar on Johnny Burnette's Trio's classic "The Train Kept A-Rollin' (1956), Paul Burlison dislodged the tubes in his amplifier. True to form, Dave Davies took a more violent route by slashing the speaker cone of his 10-watt Elpico amplifier with a razor blade. The amp Dave rechristened "The
Fart Box
" can be heard in full fury on "You Really Got Me". Those grizzly power chords may have launched a thousand pretenders, but there is only one Fart Box.
_____________________________________________________________________________
Much like Pete Townshend's gigantic proboscis, the
gap
between Ray Davies's front teeth has become an integral aspect in the musician's legacy. While Ray did not seem quite as embarrassed of his misshapen smile as Pete was of his nose (the Who's windmilling leader claimed his wild stage act was designed to draw attention away from his schnoz), Kinks manager Larry Page was concerned enough about it to book a dental appointment before the band was to appear on the popular British music program "Ready, Steady, Go". Page was heard to bellow, "They'll never let you go on the box with railings like that, cock." Although Ray did show up for the appointment, he rapidly fled as soon as the dentist fired up the drill. Page allowed the singer to compromise by wearing caps, but when Ray decided they made him look like "Bugs Bunny", he refused to don them for subsequent telly appearances. Still, Ray must have been self-conscious enough about his legendary "gap-toothed grin" to threaten "I'm gonna fill my gap" on "I Gotta Move", a B-side released two months before the "Ready, Steady, Go" incident.
_____________________________________________________________________________
Like many rockers of her generation, Chrissie
Hynde
started off as a Kinks fanatic. As a writer for the famed British music rag
New Musical Express
(
NME
) in the mid-'70s, she wrote a laudatory review for the Kinks' latest single, "Mirror of Love", in which she praised Ray's ability to "write such personal material… and never get embarrassing." Hynde was about to get a lot more personal with the lead Kink. Not long after Hynde's band, the Pretenders, recorded a hit version of the early Kinks album track "Stop Your Sobbing", Hynde met her hero in London. Ray was in the midst of his second marriage, but he still found time to strike up a relationship with the star struck Hynde. The royal pop duo remained together long enough for the Pretenders to cut another Davies-penned classic ("I Go to Sleep" on
Pretenders II
) and to create a child (Natalie Rae Hynde, born in 1983), but they never wed. By 1984, Hynde had moved on to Jim Kerr of Simple Minds, but she later confided in former almost-brother-in-law Dave that "she was still in love with Ray and thought she would always be."
_____________________________________________________________________________
During a month-long, whirlwind tour of Australia, New Zealand, Singapore, Hong Kong, and New York in early 1965, the Kinks stopped for a visit in Bombay,
India
. During this brief pause in his nerve-wracking schedule, Ray Davies was awoken one morning by the chanting of fishermen heading for the Ganges River. Haunted by the exotic sounds, Ray was inspired to compose "See My Friends". Released in July of 1965, the single has often be noted as the first raga-rock record, although one might also argue that this distinction belongs to the Rolling Stones' "The Last Time", released the previous February. Even with its droning, insistent riff, "The Last Time" owes much more to the blues than "See My Friends", which features a droning, overdriven guitar sound intended to replicate an Indian sitar, and a languidly exotic melody to match. A few months later, the Beatles would turn raga-rock into the latest pop fad when George Harrison added sitar to "Norwegian Wood (This Bird Has Flown)", encouraging a rash of curry-flavored hits like the Stones' "Paint It Black", the Animals' "When I Was Young", Traffic's "Paper Sun", and Tomorrow's "Real Life Permanent Dream". The Kinks, however, would only significantly return to this genre they invented one more time with "Fancy" from
Face to Face
, but traces of India can also be discerned on later numbers like "Lazy Old Sun", "Love Me Till the Sun Shines", and "Big Sky".
_____________________________________________________________________________
Both the most musically gifted and the most outrageous of the original Rolling Stones, Brian
Jones
was known as much for his multi-instrumental prowess as he was for his libertine sexuality. No slouch himself in that department, Dave Davies met Jones in 1964 through his Parisian girlfriend Su-Su, who bragged of her dalliances with the fair-haired Stone. Hardly jealous and more than a little aroused, Davies mentioned that he'd be interested in trying out a
ménage a trois
with Su-Su and Jones. When Su-Su passed along this tidbit to Jonesy, he too expressed interest in getting the Kink out of his knickers. Much to Dave's disappointment, scheduling conflicts constantly precluded the realization of this particular sexual fantasy. Sadly, Brian Jones's death in 1969 put the final nail in what would surely have been the ultimate Swinging '60s threesome: Kink, Stone, and Su-Su.
_____________________________________________________________________________
For some reason, the letter
K
has played a huge role in the Kinks' legend. Their third album was titled
The Kink Kontroversy
(that's not how you spell that word!), their fans have been referred to as "kultists" (that one is misspelled too!), they released an unplugged E.P. called
The Kwyet Kinks
(it took my a while to figure that one out… I kept pronouncing "kwyet" as "kwee-yet"), their 1972 compilation (or should I say
kompilation
) is called
Kink Kronikles
(that word shouldn't even have one K, let alone two!), and on and on. Why? The Rolling Stones never released an album called
Ret it Breed
. The Beatles did not title their debut
Blease Blease Me
. So why should so many Kinks-related items be saddled with a kwirky K just because it's the band's initial? While I would like "The Kinks A-Z" to be as enlightening and illuminating as possible, I think this is one kwestion that may have to remain without a konkrete konklusion.
_____________________________________________________________________________
It would take another list of this length and a writer with an attorney's degree to properly cover all of the Kinks' legal entanglements. Honestly, I have read countless Kinks-related books, articles, and liner notes, and I've never been able to fully comprehend their various
lawsuits
. In any event, I shall do my novice best to provide some indication of how deep the band's troubles went. These troubles seem to have officially begun when the Kinks signed a management deal with Grenville Collins and Robert Wace's Boscobel Productions Ltd., on February 12, 1964, just days after releasing their debut single. According to the deal, Boscobel would receive 20% of all the band's earnings, while another 20% was to go to Denmark Productions, a partnership between the Kinks'
third
manager, ex-teen singing star Larry Page, and Page's pal Edward Kassner. Denmark then had the right to deal out all original songs written by Ray and Dave Davies, each sold song scoring Page an additional placement fee. By 1965, Ray was growing increasingly concerned that everyone was getting rich off the Kinks except for the Kinks. In June of that year, Page was arrested for failing to pay a local tax while the group was on tour in the U.S. The increasingly shaky Kinks management resulted in the band being underpaid… or simply not paid at all… for a number of gigs. A short time later, Page quit the tour completely (see
Don Zacharlini
below), leaving Ray and the boys at the end of their rope with their sketchy management. In November, Ray signed a publishing contract with Belinda Music Ltd., and was promptly sued by Kassner Music and Denmark Productions. Consequently, all of the publishing money owed to Ray was put into an escrow account, where it remained until a resolution in 1970. While this situation caused no shortage of distress to Mr. Davies, it also inspired some of his best work. The Kinks' 1966 album,
Face to Face
, was loaded with references to financial difficulties, particularly on the foreclosure melodrama "Most Exclusive Residence for Sale" and the great "Sunny Afternoon" ("The taxman's taken all my dough…"), which was to be the Kinks' last big hit for years. Some have theorized that the Kinks movement away from creating overly commercial records was partially an act of protest by the poorly compensated Ray Davies. If this is true, then Ray's legal problems were the best thing that ever happened to him, because the string of albums he composed between 1966 and 1970 are the greatest of the Kinks' career. The group scored their comeback hit during the very year this particular legal tangle was resolved with "Lola", which was culled from the veritable legal-hassle rock opera
Lola versus Powerman and the Money-Go-Round
.
_____________________________________________________________________________
In the '60s, the Kinks' official UK record label was Pye, but a number of Kinks albums were also released by
Marble Arch
, a budget branch of Pye. These records featured a mere ten tracks (as opposed to the 12-15 songs on their official albums), many of them songs the Kinks only intended to put out as singles; many also appearing on their Pye releases. As a result, the Kinks were constantly competing with themselves for sales, and in light of their unfortunate reputation as a singles-oriented act, most record buyers tended to spend their pence on cheapo, single-laden Marble Arch albums such as
Well Respected Kinks
and
Sunny Afternoon
rather than masterfully organized and produced LPs such as
Face to Face
and
Something Else by the Kinks
. The Marble Arch records also tended to be released within a few weeks of the Pye albums, thus contributing to the Kinks' ever-deepening commercial and critical slump in the late '60s. Despite the disreputable role the Marble Arch albums play in Kinks lore, Castle Records reissued them as a CD box set for the first time… on September 11, 2001. Let the conspiracy theories commence.
_____________________________________________________________________________
Here's one of the weirder Rock Star stories to emerge in the last few years. So, in early 2004, Ray Davies was in pre-Katrina
New Orleans
, where he'd been working on his first solo album
Other People's Lives
. That January 4th, he was taking a stroll in the French Quarter with his girlfriend when a pair of purse snatchers leaped in and snatched her purse (for that it what purse snatchers do). So what did 59-year old Ray Davies—the same Ray Davies who sang such balls-out, tough-guy anthems as "Phenomenal Cat" and "Tin Soldier Man"—do? He chased the thieves down, that's what. And what did he get for his trouble? A leg full of lead, that's what. Thankfully, the gunshot wound was not serious, but this bizarre story most definitely could have had a tragic ending—and not just because Ray could have purchased the big Animal Farm in the sky; he considered giving up his musical career after the assault. Fortunately, that did not happen, and he even wrote several songs based on the experience, which have titles like "Morphine Song" and "No One Listens". As for New Orleans, Ray has not lost his taste for the town, and told
CNN
last year, "I think it's a great city. It's a miracle that it's alive..." I suppose Ray could have said the same thing about himself.
_____________________________________________________________________________
When the Who released
Tommy
is the spring of 1969, the term "Rock
Opera
" was suddenly introduced into the pop lexicon. However, the rock opera had already existed in various forms for several years, starting with the Who's own "mini-opera" "A Quick One, While He's Away", released in 1966, continuing with their second mini, "Rael", in '67, and on to Side B of the Small Faces'
Ogden's Nut Gone Flake
and the entirety of the Pretty Things'
S.F. Sorrow
, both released in '68. Always a true storyteller, Ray Davies had been toying with the idea, himself, for some time, first announcing his intentions to adapt a radio play by Dylan Thomas in 1967 (see
Under Milk Wood
below) and also providing a loose narrative to
The Kinks are the Village Green Preservation Society
by setting all of the wonderful songs on that record in the same community. The Kinks would put a much closer approximation to a rock opera in 1969, although
Arthur: or the Decline and Fall of the British Empire
really began life not as an opera but as the soundtrack of an aborted television movie Ray co-wrote with Julian Mitchell (who later wrote the screenplay of Robert Altman's
Vincent & Theo
).
Arthur
was a personal story inspired by the emigration of Ray's sister Rose and her husband Arthur to Australia. Even though Ray claimed to have never even heard
Tommy
, many critics cried "rip-off" when
Arthur
appeared a few months after the Who's more famous album (some critics had the same reaction to
S.F. Sorrow
even though it came out a six months before
Tommy
!). The Who would only complete one more full-length opera during their heyday (1973's
Quadrophenia
), but the Kinks basically adopted the gimmicky format as their personal standard for the 1970s. The first of these albums—
Lola versus Powerman and the Money-Go-Round, Part One
and
Muswell Hillbillies
— can stand proudly alongside the best of their '60s work; subsequent attempts offered diminishing returns. By the time the Kinks put out
Soap Opera
in 1975, the rock opera well had basically run dry.
_____________________________________________________________________________
During the commercial rebirth the Kinks enjoyed after having a massive hit with "Lola" in 1970, the boys were approached to contribute songs to an upcoming comedy film called
Percy
. The premise of the picture? A young fellow is accidentally mutilated and must undergo the world's first penis transplant. With over 100 minutes of dick jokes to follow, how could the movie fail? Well, it did, even though it spawned a sequel (1974's
Percy's Progress
) and both movies are rather difficult to obtain in the States today. By most accounts, the
Percy
films are pretty bad, which makes the Kinks' soundtrack all the more unfortunate because it's very good. While some of the bluesy instrumentals are disposable (including a funky, vocal-less interpretation of "Lola"), the fully realized songs are as strong as anything the Kinks were producing in this most creatively fertile period of their career. "God's Children", "The Way Love Used to Be", and "Moments" are among the Kinks' prettiest ballads, which is saying a hell of a lot. "Animals in the Zoo" is a simple but infectious rocker; "Dreams" is a complex but exhilarating rocker. The record also sports two of the strangest vocal performances on a Kinks disc, with Ray's bizarre vibrato on the fabulously archaic "Just Friends" and John Dalton's absurd baritone on the country parody "Willesden Green".
_____________________________________________________________________________
Bassist Peter
Quaife
was the lowest-profile member of the original Kinks, mostly because he didn't put in the lengthy tour-of-duty that drummer Mick Avory did and his last name isn't Davies. However, to hear Dave and Ray tell tales of him in their respective autobiographies, he sounds like the Kink you'd most want to hang around with (future serial-killer John Wayne Gacy, who attempted to befriend the bass player in 1965, would certainly agree). Witty, campy Quaife was a notorious teller of tall tales (once provoking Mick Jagger to bark "Quaife, you're just a fuckin' liar, aren't you?") who adored frazzling macho Avory by calling him "a beautiful butch beast". On the flip side, Pete was also the most reluctant Kink. In June of 1966, the bassist suffered serious head and foot injuries in a vehicle collision, and was temporarily replaced on stage and in the studio by former Creation bassist John Dalton. While convalescing, Pete announced that he was quitting the Kinks for good, but his band mates lured him back before the end of the year. He spent another two and half years in the fold before leaving for good in 1969 to form country rock group Mapleoak. Once again, John Dalton came to the rescue and remained a Kink until 1976. After recording one single ("Son of a Gun") with Mapleoak, Quaife left that band as well to pursue graphic design work in Copenhagen. While Pete's bass playing was hardly as flashy as that of John Entwistle or as melodic as that of Paul McCartney, he held down the bottom with assurance when the Kinks were making their finest records, and when inspired—like when he unleashes a flurry of fluttering runs on "I'm Not Like Everybody Else" or when he delivers a snaky appropriation of Bach's "Jesu, Joy of Man's Desiring" on "Wicked Annabella"— he could dazzle.
_____________________________________________________________________________
In 1973, Cambridge musician Tom
Robinson
was singing and playing guitar in a folky trio called Café Society. That's when he first encountered his number one hero and one of his clearest influences: Ray Davies. The Kinks' helmsman had recently formed Konk West and was mutually impressed enough with Café Society to sign them to his new record label. What followed is a textbook example of why intermingling with ones heroes is a bad idea. Davies' attentions were clearly not on Konk, and it took him an absurd three years to produce Café Society's debut album (showing up late to the studio one day, Davies was serenaded with a sardonic rendition of "Tired of Waiting for You", which pissed him off to no end). This entire situation would not be so unfortunate if the result was some sort of work of genius, but everyone involved pretty much agreed that the eponymous album was a load of bollocks. The record buying public agreed, and
Café Society
sold a paltry 6,000 copies. Having waiting so long to make his first crappy album, one cannot blame Robinson for ditching Café Society during the similarly protracted sessions for the band's second album. The other two fellows in the group finished the record without Tom, who had since reinvented himself as a politicized gay activist and the front man of the Tom Robinson Band, one of the first punk bands to fully embrace the eclecticism that later gripped groups like the Clash and the Damned. While the Tom Robinson band was enjoying success with their anthemic single "2-4-6-8 Motorway" and their powerful debut album
Power in the Darkness
, Café Society quietly broke up, their latest record (which Tom described as "Beautiful") remaining unreleased. Although Davies was plenty responsible for Robinson's unceremonious departure from Konk, he still harbored bitterness toward the younger musician and wrote the unpleasantly nasty "Prince of the Punks" about him ("He tried to be gay, but it didn't pay, so he bought a motorbike instead/ He failed at funk, so he became a punk, 'cause he thought he'd make a little more bread"). Robinson responded with the far less vitriolic "Don't Take No for an Answer" ("I don't want any trouble/ I ain't after a fight/ But well respected man/Please, understand man, you're standing in my light"), and has since said "It's so sad because he's still my hero, and I love him despite it all. He's the most charming man I've ever met."
_____________________________________________________________________________
Considering that the band spent the majority of their thirty years on the precipice of collapse, it must have been very stressful to be a Kink. Not surprisingly, the individual members sought outlets for their creativity beyond the group, but these extracurricular projects were as fraught with problems as their curricular ones were. Amidst his 1966 identity crisis, Ray was telling the press about his plans to splinter off. "I've got some great ideas for French-Spanish influences that I want to experiment with," he told
Melody Maker
. No such LPs emerged, but some of these projects seem to have been assimilated into the Kinks' masterpiece,
Village Green Preservation Society
(the French influences evident on "Sitting by the Riverside"; the Spanish on "Monica"), itself originally conceived as a Ray Davies
solo
album. Still Ray did not have nearly as much of a reason to desire a solo career as Dave, who had little luck getting his material on Kinks records in the '60s. Throughout 1967 and 1968, he released several solo singles (solo only in name, as the Kinks were his backing group on each of them), and although the remarkable "Death of a Clown" was the only major hit, almost all of them were close to the standard Dave's big brother had set (particularly "Lincoln County", "Susannah's Still Alive", and "Creeping Jean"). Still Dave had bigger game in mind, and in 1969 he went to work in earnest on his first solo LP. Typically, the album was no completed, but many of the excellent songs he recorded, such as "Mindless Child of Motherhood" and "This Man He Weeps Tonight", ended up as Kinks B-sides. Others like "Groovy Movies" and "Mr. Reporter" later surfaced on bootlegs or as bonus tracks on CDs. Dave finally put out his first solo album in 1980, and although
AFL1-3603
received good reviews, it's overly slick production has not aged it well. He went on to make several more solo records, most recently
Fractured Mindz
in 2007. The year before that, Ray released the quite good
Other People's Lives
, which was touted as his own solo debut even though the 1985 soundtrack to his short film "Return to Waterloo" really deserves that distinction. Ray's
Working Man's Café
followed in '07.
_____________________________________________________________________________
Pete
Townshend
may be the most famous Kinks-fanatic. Not only did he commence the Who's record-making career by consciously ripping off the early Kinks singles with "I Can't Explain", but he supposedly tried to convince Dave Davies to send him the original four-track masters of
The Kinks are the Village Green Preservation Society
, possibly in the hopes of uncovering the secret to its uncannily brilliant production. Davies's refusal did nothing to quell Townshend's admiration for him and his brother. In the 1995 documentary,
The History of Rock 'n' Roll
, Townshend gushed, "I always think that Ray Davies should one day be Poet Laureate. He invented a new kind of poetry and a new kind of language for pop writing that influenced me from the very, very, very beginning." Sounds like true love to me.
_____________________________________________________________________________
Dylan Thomas completed his radio play
Under Milk Wood
just two months before his death in 1953. The Welsh poet and author had been working on the play for eight years before finally recording a performance of it for broadcast on the BBC.
Under Milk Wood
aired two months after Thomas's death, and the play conveyed the story of Llareggub (try spelling it backwards), a small, Welsh fishing community in which the inhabitants express their most private thoughts and dreams. Moved by the play's sense of nostalgia and the bittersweet simplicity of Llareggub's citizens, Ray Davies intended to compose a pop album directly based on
Under Milk Wood
. While this exact project never surfaced, there are still traces of the play's influence in
The Kinks are the Village Green Preservation Society
, which similarly focuses on the desires and failed hopes of the citizens of a small village (and might
UMW
's Captain Cat have some connection to
VGPS
's "Phenomenal Cat"? Might naughty couple-snatcher Jack Black have inspired child-snatcher "Wicked Annabella"?). Thomas's character Polly Garter at least provided Ray with a name for one of his songs, although the two characters have nothing else in common.
_____________________________________________________________________________
Despite their twee image, the Kinks may have indulged in more physical
violence
than any other major Rock & Roll band. Although the Who never spared the rod when it came to their instruments, they only occasionally came to inter-band blows. However, the Kinks' biography reads like a Civil War text book. Most of the press belongs to the verbal bouts between the Davies brothers (punches were definitely thrown but Ray contends that most times they'd "miss and hit the wall"), and Ray punched a musician's union representative in the face in 1965, which (according to legend) caused the Kinks to be banned from the U.S. for four years. The real blood spilled from Dave and Mick Avory. There was the punch-up over a set list that left Mick's face cut up and Dave's sore and swollen. Far heavier was an onstage incident in which Dave called Mick "a useless cunt" and remarked that Avory's drumming would sound better if he beat the skins with his cock. Mick's temper finally boiled over after Dave kicked over his kit. The drummer wacked the skinny guitarist over the head with a cymbal stand. Gushing blood, Dave was out cold, and Mick was out on the street, fleeing what he assumed was a murder scene. Obviously, Dave survived, and he and Mick were able to work out the situation for the time being, but their notorious discord eventually led Avory to quit the band in 1984.
_____________________________________________________________________________
The Kinks first encountered Major David
Watts
while playing a gig in the tiny English county of Rutland. Ex-military man Watts was the promoter of the show, and after the Kinks finished performing in the humid open air, Watts invited the boys back to his cottage to change into clean clothes. It was at this moment that Mick Avory's gaydar began flashing, and he proved his point by dropping his drawers in the major's presence. When Ray asked Watts if Mick was his cup of afternoon tea, Watts responded, "Oh God, no, not that slut. I'm more interested in that little whore." The "little whore" in question was Ray's little brother, Dave. Ray then spent the rest of the evening attempting to trade his brother to Major Watts for his country cottage. Sadly for the major, the negotiations collapsed, but as consolation, Ray composed a song in his honor. The deliciously envious "David Watts" is one of the Kinks' most beloved songs, and inspired a fierce cover by the Jam on their excellent
All Mod Cons
album. Still, one has to wonder what Watts thought of lyrics like "And all the girls in the neighborhood try to go out with David Watts/ They try their best but can't succeed, for he is of pure and noble breed."
_____________________________________________________________________________
If there's a greater rock star autobiography than
X-Ray
I have no interest in reading it because it does not exist. What makes Ray Davies's "unauthorized autobiography" so brilliant is that it is set in an Orwellian future society in which the elderly Ray contends with a young interviewer (also Ray, obviously) working for the Big Brother-esque "Corporation". The neat thing about the gimmick is that the fabrications we already expect from a celebrity autobiography are placed among a single grand fabrication, so the questions of "is this really true?" are negated and we can simply enjoy Davies's prodigious yarn spinning, whether he's dishing about run-ins with Paul McCartney (or "Pull My Cock Off", as Avory called him) or having hallucinatory encounters with the Phenomenal Cat.
X-Ray
also inspired Ray to take his storytelling on the road for a performance called "Storyteller", in which he read passages from his book, and then illustrated them with acoustic renditions of relevant songs. I was fortunate enough to catch Ray's "Storyteller" when it came to New York in 1997, and it was among the top-five best shows I've ever seen. "Storyteller" later spun-off into a short-lived VH-1 series of the same name, and Ray followed up
X-Ray
with a collection of fictional short stories titled
Waterloo Sunset
, but that book wasn't quite as enchanting as his unauthorized autobiography.
_____________________________________________________________________________
In January of 1964, the Kinks signed a number of deals that got their career rolling. Among these was the publishing deal with Kassner Music that required Ray Davies to start churning out would-be-hits. Larry Page pressured Ray to compose some songs emphasizing the words "
you
" and "me" in order to appeal to listeners on a more personal level. Ray then delivered a couple of innocuous Mersey Beat style songs for possible release on the Kinks' debut single, "You Still Want Me" and "You Do Something to Me", which both take Page's advice a little too literally. Instead, their debut was a rather limp rendition of "Long Tall Sally", which Kinks agent Arthur Howe suggested the group record after witnessing the Beatles' fiery rendition of the Little Richard standard at a Paris gig. Not surprisingly, the single (which didn't contain a single "you" or "me" on the A-side) was a flop. So was the "You Still Want Me"/"You Do Something to Me" single released as a follow up. Of course, the Kinks struck gold their third time out when Page's advice finally paid off with "You Really Got Me".
_____________________________________________________________________________
During the Kinks' disastrous 1965 tour of the United States, Ray Davies's neurotic nature really started affecting the group's future. The day before they were to play a gig at the Hollywood Bowl in L.A., the Kinks arrived on the set of Dick Clark's pop variety program "Where the Action Is" to lip-synch to their latest singles when Ray had his infamous showdown with a musician's union representative. The trouble started when Dave refused to sign the union man's contract, causing the nattering nabob to threaten the band's banishment from the United States. After the union rep allegedly shouted, "When the Commies overrun Britain you're really going to want to come here, won't you" (according to one of those iffy recollections in
X-Ray
), Ray punched the guy thrice. The next day, at the Hollywood Bowl sound check, Ray announced that he would not be performing that evening. He was only hurling hollow threats, but manager Larry Page had had enough. Page ditched the States to return to London, leaving the band in the hands of one Don
Zacharlini
, whom Peter Quaife later revealed to be some sort of Laundromat tycoon. Not the most profound way to conclude
"The Kinks A-Z"
, but Z is one bastard of a letter. The end.